Zelos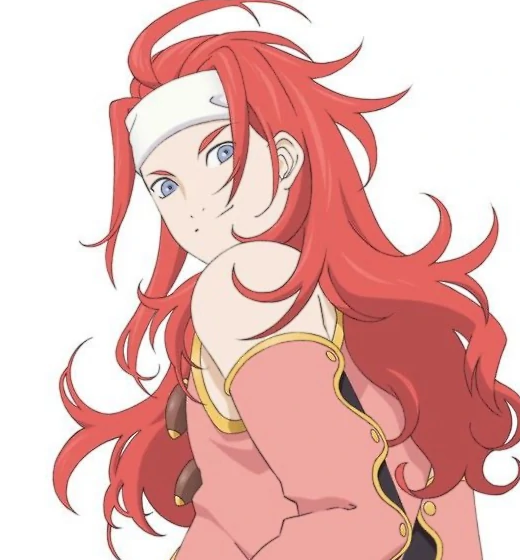 "Always play the side with the best odds."
BASICS
RETIRE INFO:
Adopt - Dragon / Retire - Character
NAME:
Zelos
GENDER:
Male
PRONOUNS:
Masculine
ORIENTATION:
Demiromantic Bisexual
BIRTHDATE:
Late Summer 2746
AGE:
24 as of Early Summer 2770
LOCATION:
Semaca Weyr
OCCUPATION:
Dragonrider
WING:
Chopin Squad
APPEARANCE
EYES:
Blue
HAIR:
Red
HEIGHT AND BUILD:
5'10" and Lean
PLAY-BY:
Zelos Wilder (Tales of Symphonia)
FULL APPEARANCE:
Zelos had brilliant red hair that goes to his mid back that is often down. When he is flying, he often has it up on a ponytail. With his pale skin and blue eyes, he is quite a looker to some people. He often wears a black tank top with a long pink vest. He often wears pink and black bracers, a pale yellow design going through them with similarly colored buttons. His pants are a light grey color and he usually wears boots that go underneath the pants.
PERSONALITY
PERSONALITY:
Zelos is quite the charismatic and flirty guy. He often flirts with people, teasing them playfully and being overall cheerful around them. He likes to give off the image of a Casanova. Because of this, he can often appear careless and rather relaxed. However, he is not very trusting and tends to hide that he doesn't trust people much. He uses his appearance and his father's name in order to gain influence over others. He has a prejudice towards wher handlers, mostly due to how dangerous wher could be. There are almost two sides to him: the side who flirts with those around him and the one who likes to keep his heart under lock and key. This includes his loyalties as well. He likes to test people, to see if they're actually interested in him or his money. If they do show true interest in him, he acts generally the same towards them, but is a bit more friendly.
HISTORY
FAMILY:
Unnamed Older Brother
Seles - Half Sister
SIGNIFICANT OTHER:
N/A
BIRTHPLACE:
Minor Hold
HISTORY:
Zelos lived a fairly luxurious life before the death of his father when the boy was the age of ten. His father had been the local lord holder and he was able to live quite an enjoyable life. However, he began to feel.. empty inside. He found himself growing bored, often keeping to himself as his mother locked herself away. However, another woman moved in, with a young girl, much younger than Zelos.
This girl was, unknowingly to Zelos, his half sister and the daughter of his father with another woman. His mother had spent her time trying to get in contact with her and inviting her to live with them. They were not really close, but both had been affected by the death of her husband.
He and Seles were close, often spending time together and playing. She was the first real friend he had, the first person he felt he could trust after their father died. They spent a lot of time together, with Zelos being a doting older brother to her. Their older brother often did not spend time with them, as he was busy.
As Zelos grew up, he began to notice more and more people used him for his family's ties. They often had their children befriend Zelos just so they could get closer to his brother. This hurt him a lot and he began to close off his heart as a result.
One day, when Zelos was fifteen, he was searched by the closest weyr, Ista Weyr. They saw him as a suitable candidate, which he accepted and became a candidate. It seemed through that luck was on his side as well, as at his first hatching, a brilliant blue dragon emerged from an egg and walked to Zelos. The two were so similar in personality that everyone believed it was fate they met.
However, the memories of his life at the hold made him believe that all people wanted were his status and influence. It made him paranoid and he developed an alternate side, appearing flirty and confident to those he met. To him, people didn't seem to appreciate Zelos for himself.
Zelos's life had become a bit routine during the next four years. He trained, graduated and joined a wing in the weyr. However, he seemed to grow bored. He decided he had to get out of there.
When a new Weyr was recognized, he immediately took off there. He seemed to enjoy being there. There were new people to meet, more people to flirt with. However, he still felt as if his father's status was all people cared for him, so he began to see if people truly wanted to know him.
After all, his paranoia still resided deep in his head.