ALIZETTE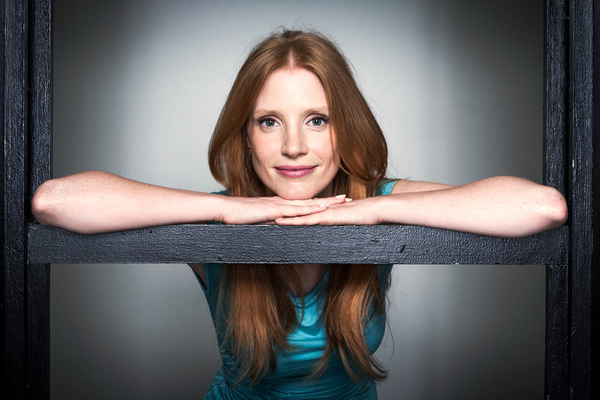 I must become a lion-hearted girl
Ready for a fight
BASICS
RETIRE INFO:
Adopt dragon / Retire character
NAME:
Alizette
GENDER:
Female
PRONOUNS:
She/her/hers
ORIENTATION:
Biromantic homosexual
BIRTHDATE:
Late Summer 2725
AGE:
42 as of Early Spring 2768
LOCATION:
High Reaches Weyr
OCCUPATION:
Wingleader
WING:
Moonshot
APPEARANCE
EYES:
Brown
HAIR:
Red
HEIGHT AND BUILD:
5'7, athletic
PLAY-BY:
Jessica Chastain
FULL APPEARANCE:
When Alizette commands a room, it isn't because she's incredibly tall. (She isn't, any more than she is incredibly short.) It isn't because she's an elegantly-waifish Lady Holder, any more than it is because she could bench-press dragons, because both of
those
ideas are right out -- sure, she's strong enough to chuck firestone bags around with the best of them, but that doesn't mean she looks the sort to do that for
pleasure
. It might be the really-very-red hair, which at a bare minimum is going to provide an assist -- even though it's likely enough that it's either the absurdly-thorough boots she favors (because does anyone actually
need
their boots going up to their knees? Alizette's often do, regardless ) or the fancy Wingleader knot on her shoulder that actually does the trick.
Other than the boots, Alizette's style of clothing is almost painfully practical, albeit tempered by the occasional flash of color comprising one or another of her endless collection of durably-constructed blouses. Almost every pair of trousers she wears is a close-cut, sturdy, black-or-nearly-black type, which makes it easier to dress for Threadfall in a hurry, to cover up spills and pretend they never happened by changing pants, and to make it impossible for anyone to be able to tell just how many pairs she even owns. None of her sturdy, durable, practical clothing protects her face from the ink-smudge consequences of falling asleep with a pillow made of reports, any more than any of it keeps her perpetually-dry hands moisturized.
PERSONALITY
PERSONALITY:
Alizette is responsibility personified -- if she were to only have the option to care about one thing, it wouldn't even require a moment's thought. Her responsibility first to her dragon, then wing, then Weyr and lastly to herself; it's likely why it has been a long time since she's had a lover and why she has never had a child, but neither of these things really bother her so long as that duty is met.
Which isn't to say that there's nothing to Alizette besides work -- far from it, she knows how to kick back and relax and have a good time, and especially appreciates good alcohol with good company. But she'll get buzzed, not drunk, just in case something comes up where she needs to be as on the ball as possible. Part of her is always prepared for that inevitability, for that emergency.
For much of her life Alizette has lived as someone with something to prove, and now she's learning to settle into being someone who
has proven something
instead. She tries to portray herself as someone worth trusting, as she values being kept close to others (though she currently does not keep any others close to herself -- it isn't due to refusing to by nature so much as that she doesn't have any tight-enough friends of late).
HISTORY
FAMILY:
None she'll name - there are parents and two younger brothers at Bitra
SIGNIFICANT OTHER:
None currently
BIRTHPLACE:
Bitra Hold
HISTORY:
Alizette was a first child and a first daughter of Bitran cotholders; likely they expected she'd grow up and make them a good deal in a good marriage. But she was stubborn from the day she first spoke, and they probably should have known better.
Searched at fifteen, still a couple of turns away from betrotheable age, Alizette went to Benden Weyr and never looked back. Never mind that she didn't Impress the first time, or the second, or the third -- she worked in the Weyr's kitchens and felt that she got along fine. Communication with her family, who she had never been close to, was abandoned for her new 'family' of the lower caverns of Benden.
Until that fourth hatching, where green Ysanith found her.
Alizette became a weyrling in the midst of the Interval Wars; she was a good weyrling by all possible counts, though not top of the class and as a young woman on a green dragon far from the center of attention. She was tapped to a wing and continued in the best possible service as long as she could. When Alizette was thirty-three, the 10th Pass began in earnest, and she and Ysanith continued to prove their worth.
The pair made it without major injury until two turns into the Pass, and even those were met with more displeasure and derision than lessening either of the pair's drive. When Alizette was more seriously scored at thirty-seven, right around when gold Macath and her Danse left Benden for Fort, she ended up grounded for six months and spent most of her time reading wing tactic manuals and formations for fun, even coming up with ideas of her own.
The thing of it was, they were good ideas, and attempting to run them by just about
anyone
had her shrugged off. An injured greenrider; what did she know?
Alizette felt she knew a lot, and had anyone noticed that a greenrider had just become
Weyrwoman
of the formerly terrorized High Reaches? Surely they had, but if anything that made interest in Alizette even less. She could know her place and shut her mouth.
It wasn't until three turns after that, when the atrocities committed upon Alayna and Wyzeth came to first light, that Alizette finally shook loose the last vestige of feeling attached to
home
and put in to transfer to a new one -- the forward-thinking High Reaches, willing to give a greenrider a chance. She moved without much thought for what she was doing, but the even
more
level-headed Ysanith was confident.
While they were originally tapped into Starfall, heavy Thread losses a couple of turns after the transfer had the pair moved down to Moonshot Wing. After several months of working their hardest and showing their best, Alizette and Ysanith were awarded with the position of Wingleader for Moonshot: sure, Ysanith may have been a green, but she was a
big
one, and there weren't exactly hordes of experienced riders left to line up and volunteer for the job.
No matter that it was partially happenstance that brought her there, Alizette knew that the majority of it was grit and merit, and has been working
even more
to keep her wing up to shape and be able to avoid being hit so hard again.