D A S H I E L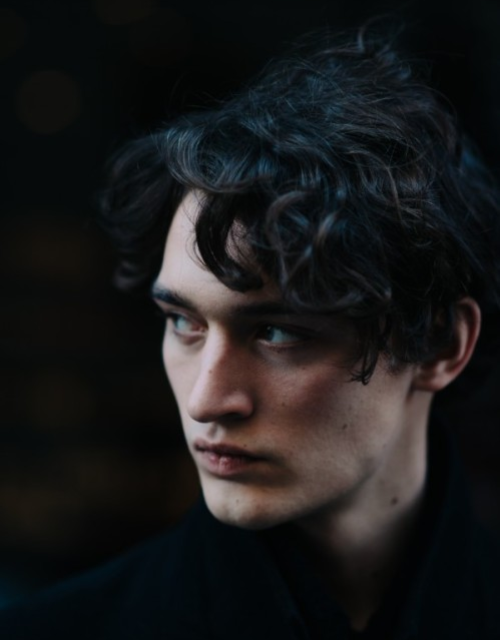 every pot that is crafted, etc. etc.
BASICS
RETIRE INFO:
Retire
NAME:
Dashiel, you can call him Dash
GENDER:
Male
PRONOUNS:
He/him/his
ORIENTATION:
Bi-everything
BIRTHDATE:
Summer 2749
AGE:
19 as of Fall 2768
LOCATION:
High Reaches Weyr
OCCUPATION:
Wingrider
WING:
Firestorm
APPEARANCE
EYES:
Blue
HAIR:
Black
HEIGHT AND BUILD:
6'2", beanpole-y
PLAY-BY:
Otto Lotz
FULL APPEARANCE:
Someone has spent so much of his life surrounded by broken crockery he's started to resemble it.
Perhaps it's more accurate to say that Dashiel's face is comprised of more in the way of sharp angles than it is in the way of severe planes; certainly either can be found in far greater abundance than soft or plump curves, should one look anywhere at all other than the center bottom of his lower lip. Hawk-like, wind-sheared, knife-sharp -- whatever term is finally settled on, Dash's brow, nose, jawline, and cheekbone all seem equally capable of drawing blood if one were to touch his face too quickly, or at least without the delicacy required when cleaning up broken stoneware. His eyes are a greyish-blue whose sheer
blueness
is more visible in direct sunlight, and his hair -- shaggy but short -- is a true pure black with blue-black undertones.
Although reasonably tall, as he's got a few inches over six feet, Dash doesn't tend to take up much space. Readily compactible, as his limbs are just as skinny as the rest of him, he's learned an economy of movement borne of being only one of a large swarm of children as he grew up. While this certainly makes it easier to fit into the cubbyhole of space allotted his pottery puttering, the very cubbyhole nature of it leaves it nearly a certainty that the unbearably-utilitarian clothing he's wearing is splattered with dribs and drabs of slip and glaze.
PERSONALITY
PERSONALITY:
Dashiel has an easygoing nature to him that often defines every other personality aspect he's got; among anything else he might be, he tends to always be laid-back and passively friendly. Sometimes that cool-as-a-cucumber drawl coming off him can be aimed in a sarcastic fashion, but it can take the recipient of his words a little while to realize he might have been being insulting. Maybe. It can be hard to tell.
It's not that he's always a nice guy, because he's usually just kind of a
there
guy - he's not aiming to be everybody's friend like his dragon, but he's no fight picker either. Relaxed is his nature, and it's hard to get him riled up; he's almost disappointed in himself sometimes that he hasn't got a temper and isn't inclined to argue. That goes to the extent of him not being inclined to defend himself if someone else picks any kind of fight with him - most things roll off his back, but even if he feels that he's being misjudged, he likely won't say a word about it.
When in a mood that is more good than neutral (it is possible to find Dashiel in a bad mood, but rare) he can be inclined to be something of a flirt, though it's often more in body language than in words. He'll call someone pretty or compliment their eyes, but more than the words, it's his ways of standing, orienting himself, showing off his pointy hips by putting his thumbs in his beltloops. It's not effective all that often, because the people he finds attractive aren't usually going for angular pretty-ish boys, but the attempts are nonetheless made.
Dashiel would prefer to have friends, but he's collected and inobtrusive enough he's not always sure how to make them. People tend to read him as just being 'friendly acquaintance,' but really he's not sure even at this age how to let anyone in besides Eiraeyth. She's trying to teach him how friends work, but she's not always the best at it either. Hopefully in his new home, surrounded by new people who might want to get to know the Telgar incomers, he'll someday get a chance to be more than That Guy Holding Up the Wall, especially since he's not really shy. He's just not remarkably
anything
in many ways.
HISTORY
FAMILY:
Father X'ilo (brownrider, Telgar). Mother, Dylika. Sister, Diora. Brother, Diehl. Half-brothers D'ahn, Derkul and Dachon. Half-sisters, Dineay and Delye.
SIGNIFICANT OTHER:
None
BIRTHPLACE:
Telgar Hold
HISTORY:
While one parent is a rider, Dashiel is Telgar Hold born (and majority bred); he never so much as had contact with a dragon for the first ten turns of his life. He did have a busy, social childhood, though; between early Harper lessons and having a small army of half-siblings and cousins.
Most of his siblings didn't know his father, and his mother's reputation was such that no one was surprised, and his name didn't reflect anything about any possible parentage. But when Dashiel was ten his father did turn up -- to claim him and two of his older siblings as well. He seemed to be rekindling his relationship with Dashiel's mother, though she wasn't one to make it public; it was enough that she let him spend time around all of the children. When he left from that first visit, he took Dashiel's oldest sister back to Telgar Weyr where she would Impress in the following clutch.
Dashiel, though, he never thought much about being a rider even if he had some family who, apparently, were. He was ten, and dragonriders were a thing of adventure and a maybe-someday, but not something right in front of him worth concentrating on. Too busy playing. Too busy learning to spell. And as he grew, he found that he liked the mud, and in fact went toward mud as a profession, encouraging one of the Hold's potters to train him until he too was making jugs and mugs and plates and the occasional art piece.
And so it was until he was seventeen, at which point that father of his would Search Dashiel ... and one of his younger brothers as well. So they went to the Weyr, experiencing the life of Candidates. Dashiel's family said he'd definitely end up on bronze with that confidence of his; Dashiel, less sure, just wanted to try it out. He wasn't sure he expected a dragon. He liked making plates just fine.
But at the end of a candidacy where Dashiel probably got involved in more innocuous-but-technically-not-allowed pranks than he really should have, and made heaps more friends than he'd ever managed before, there was a dragon for him -- a green, a startling moment for Dashiel who suddenly had a
girl
in his head.
The girl was Eiraeyth, and she would laugh at him, and promise that she was surely the only other living being meant to be in his mind. She didn't like any of his ideas for honorifics, and he didn't like any of hers, and they compromised to leave his name the same (though she usually calls him Dash). In weyrlinghood they were average; not the bottom of the pack and not spectacular. Dashiel used his spare time, what he could find of it, to make little clay versions of their class and then beg someone to fire them for him, since he didn't have time for all that.
He never expected to be leaving the Telgar area, but he and a few other greenriders from his class learned that they weren't going to be chewing firestone after all, and that the group including Dashiel and Eiraeyth would be transferred to High Reaches upon graduation to help bolster their numbers and bring more clutching dragons. It sounded like an adventure to them, and Eiraeyth was delighted by the idea of being allowed to clutch -- and so it was that upon their graduation (still average, competent but nothing special) they moved to this strange, different Weyr with its elected Weyrleader and a council and tried to find a space for themselves. Including a space to keep up on his pottery whenever time allows, but if they're to bring more dragons into the world, they're ready for that too.