Soran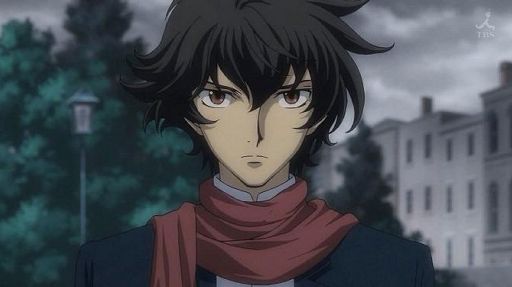 "If changing the world was a sin, then it can only be redeemed by changing it again."
BASICS
RETIRE INFO:
Retire both
NAME:
Soran
GENDER:
Male
PRONOUNS:
He/Him/His
ORIENTATION:
Romantic Asexual
BIRTHDATE:
Early Spring 2744
AGE:
23 as of Early Spring 2767
LOCATION:
Semaca Weyr
OCCUPATION:
Dragonrider
WING:
Minuet Wing
APPEARANCE
EYES:
Brown
HAIR:
Black
HEIGHT AND BUILD:
5'7" Slim but strong
PLAY-BY:
Setsuna F. Seiei (Gundam 00)
FULL APPEARANCE:
Soran's eyes are a warm chestnut brown that don't quite match his typical frown. His black hair is short and messy, refusing to be tamed. He's smaller than average, both in height and build, but he's stronger than he looks. He's able to squeeze into smaller spaces a larger man wouldn't be able to get in, which comes in handy when trying to get into caves. His skin tone is a light brown. He tends to wear loose, plain shirts and equally plain pants as casual wear, though he does own nice gather attire at Qanth's insistence. He always wears a red scarf his mother gave him.
PERSONALITY
PERSONALITY:
Soran is not a people person by any stretch of the imagination. That isn't to say he hates people, but he has no time or patience for pettiness or greed. Politics annoy him, not because he doesn't get it, but he doesn't understand the greed and selfishness that some possess. Roundabout talking and subtle hints frustrate him. He can be very blunt in his delivery of opinions, not always realizing that straight honesty can be harmful, especially to those he didn't mean to harm. He's working on it, though; he doesn't like making people sad, so if there's something he can correct, he will. He isn't one to take charge, but if others are pussyfooting around, he'll take the lead once his frustration hits a peak.
Beneath his hard exterior, Soran is rather kind, especially to those he's fond of. He's quick to check on the well-being of a friend and to offer advice where it's needed, even if it's not the best. His expression of affection can be awkward at times, but it comes from the right place. Despite having no formal education until becoming a candidate, Soran loves to learn and ravenously devour books whenever he can, especially if he can read with Qanth. Aside from reading and learning, his absolute favorite pastime is stargazing. He can stare up at the heavens for hours, wondering just what is out there.
HISTORY
FAMILY:
Mother: Sonnra
Father: Ranagal
SIGNIFICANT OTHER:
N/A
BIRTHPLACE:
Small Cothold near Telgar Weyr
HISTORY:
Soran was born in a small cothold to the south and spent the first few years of his life there with his parents. They were farmers and lead a decent, if not affluent, life, making sure their son had food in his belly and a warm place to sleep. His mother taught him how to read and write, but he obtained little formal education beyond that. Once he was old enough to help with the chores, he learned farming and nothing else.
When there was time between chores, Soran was allowed to play with the other children, but they found him unapproachable and tended to leave him out. Oddly, Soran wasn't much upset by this; he had a hard time connecting with his peers as he had a strange way of looking at the world. He much preferred to listen to the tales his mother had to tell, and listened well. He would tell them to the animals when they were sick, injured, or afraid, and it seemed to calm them down.
When he was eight, raiders attacked the cothold and began to burn the crops and destroy the houses and farms. With few guards of any sort, they were practically defenseless. Soran became separated from his parents and ran, but he was soon run down by a particularly nasty raider who seemed to enjoy killing for sport. Just as he was about to kill the boy, a dragon and their rider appeared and slaughtered the raider, saving the young boy's life. From then all, all Soran could talk about was dragons and became determined to Impress one no matter what it took.
He had a while to wait. He was freshly turned fifteen when he was Searched by a Greenpair who stopped by for a rest and offered to take him to Telgar. While sad to see him go, Soran's parents were supportive of his decision to Stand and sent him on his way with their blessing. Soran's mother bought him a small firelizard egg as a parting gift that hatched into a Green he named Exia.
He settled into the Weyr and candidate chores well enough, but his lack of social graces didn't earn him many friends. He wasn't lonely, not in the way a more social person might be, for he had a few companions and plenty of studying to do. Much of his leisure time was spent reading and exploring the depths of the Weyr. When he'd exhausted places inside the Weyr to explore, he'd explore outside it as much as he could. He'd barter rides from older riders in order to get at the holds and places nearby when he could, sometimes going home to visit with his parents instead.
It took two turns of disappointment interspersed with education and discovery before his dragon came. A medium sized clutch was laid on the Telgar sands, nothing our of the ordinary. Much to everyone's surprise, a small egg that had been thought to have been a dud shook, then cracked. A White broke the shell, small but healthy, and made a beeline for the young man.
Soran, Soran, there you are! I was hoping you would come, I couldn't get out of my shell fast enough to meet you!
They excelled at lessons during Weyrlinghood, but despite Qanth's best efforts to get Hers to talk to people, Soran didn't have many friends. It didn't bother him much, as he was much more inclined to go exploring with Qanth in their free time than socialize. Now that he had his own wings so to speak, they could go anywhere they pleased. He'd always been curious about the world and now he could see even more of it and share it with his dragon.
Mere weeks after the formal establishment of Semaca, Soran and Qanth applied for a transfer to the new Weyr. Where else would a pair of explorers be most at home?