ISCAH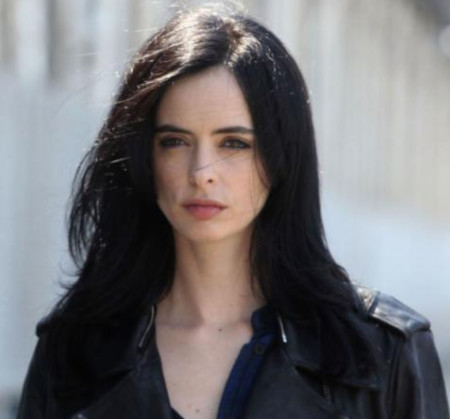 "Doing something good - it helps with the self-loathing, trust me."
BASICS
RETIRE INFO:
Retire
NAME:
Iscah
GENDER:
Female
PRONOUNS:
she/her/hers
ORIENTATION:
Heterosexual/romantic
BIRTHDATE:
Spring 2745
AGE:
26 as of Spring 2771
LOCATION:
Fort Weyr
OCCUPATION:
Wingrider
WING:
Twilight
APPEARANCE
EYES:
Green
HAIR:
Black
HEIGHT AND BUILD:
5'9", wiry
PLAY-BY:
Krysten Ritter
FULL APPEARANCE:
While she was taller than anyone but her father in her family growing up, Iscah doesn't particularly seem towering; there's often a hunch to her shoulders that takes a couple of inches off. Her features are mostly pointed, though she has an oval face; her green eyes are deep enough to sometimes be mistaken for brown, darkened in most light by the inky blackness of her shiny, straight hair. The hair is in impressive contrast to her starkly pale skin.
She has a well-honed 'deceptively strong' thing going on, as she avidly participates in ground crew but is one of those people who rarely manages to keep much
fat
on her -- so she looks very slender but it's pretty much all muscle.
Iscah is pretty much always wearing a black leather jacket, often even when it's warm. Otherwise, she favors skinny pants, scarves and unremarkable loose-fitting tops.
PERSONALITY
PERSONALITY:
Iscah doesn't actually hate everyone and everything, it's just hard to tell at first.
Disdainful, blunt, snarky, thoughtless: these are words that can easily describe how she acts toward others. She doesn't seem to care how what she says affects other people -- but sometimes she does. It's deep down that she has a desire for the approval for others, for connections and for respect and to be a better person … but a shoddy self esteem and a pile of survivor's guilt has buried those aspects of her. That same survivor's guilt is what drives her toward
wanting
a dragon -- that way she could make some kind of difference to the world and maybe be worth mattering,a little bit.
At times or around people she knows well enough, Iscah can be very playful -- even if it's usually sarcastic. When she does actually love someone, she does so deeply to a point of being willing to do anything for that person -- and knowing how profoundly she can love, that's part of why she doesn't let people in. Despite that, she seems to be pretty helpful: Iscah likes to help people, even those she doesn't know, and maybe especially them.
She's also something of a burned-out candidate; having started standing at fifteen and being left standing multiple times, nearly everything about candidacy is met with jaded disinterest. To be fair, nearly everything about
everything
is met with jaded disinterest.
HISTORY
FAMILY:
Deceased blood family (mother Aliza, father B'ryn, both riders; brother Pip, weyrbrat). Former foster mother, Doria. Foster sister, Patrice ("Trish").
SIGNIFICANT OTHER:
Single
BIRTHPLACE:
Fort Weyr
HISTORY:
TW: Death, child abuse
Iscah was the first of two children born to a weyrmated pair at Fort; she had two riders for parents, and by the time she was four, a little brother. They were a pretty good family, too -- had their squabbles, but pretty much all got along and even did things together, which would eventually prove to be their downfall.
Up until age twelve, Iscah was a pretty normal kid. She liked to play in the mud and enjoyed collecting rocks, had some friends, tied her brother to a tree once -- normal kid things. Until a family trip ended in horror when picnicking at the base of a cliffside: a rockslide immediately took the lives of Iscah's father and brother; her mother died after lingering for a few days; Iscah, while injured, made a full recovery at Healer Hall. A full physical recovery, at least -- she woke up into a world where her parents, her brother, and both of the dragons who had had a han in raising her were all gone. She would be going back to the cothold off Fort where her father had once been Searched from, into the family of a woman who had known him when they were younger.
Iscah would've been happy staying in the brat caves, but Doria had insisted they were 'like family,' and a less busy environment would be good for Iscah's prolonged rehabilitation. And so she ended up being taken in as a companion for the woman's daughter, Patrice, of the same age as Iscah. Immediately making fun of her 'frilly' name, Iscah renamed her new sister Trish.
They got along, but Doria was somewhat benignly neglectful to Iscah; she appreciated having the child around and made sure she ate and had clothes, but didn't much bother with her otherwise. Iscah was simply there to entertain her daughter. And yet that daughter, who meant as much to Iscah as her blood family, was the center of Doria's attention for good and for ill.
A failed Harper, Doria focused in on Patrice's natural singing ability and was grooming her to be a star. The girl did have a fantastic voice and was developing enough of a presence that she'd get into Harper Hall easy, but Doria constantly harped on her. About her weight. About the way she walked. About if she was dirty. About talking to boys. Iscah could talk to whatever boys she wanted, and she did talk to boys quite a lot, but whenever Patrice joined in, they both got shrieked at.
And one day when the girls were fourteen, just before Patrice would be going to the Hall anyway, she took it too far and struck her blood daughter. This had the result of her foster daughter hitting her back. Iscah slapped Doria, hard enough to send her stepping backward, then pushed her. She wasn't strong enough to cause major injury, but she did knock her into a table and cause damage to both.
Then she took off.
She'd be found out and in huge trouble if she got caught; hopefully Trish -- who refused to come with her, since she was leaving for Harper soon enough and she actually
wanted
to go -- would tell the truth and be taken away from her mother. But Iscah didn't actually find out.
Fourteen was old enough to run away and make a life for herself, but all Iscah wanted to do was go
home
: back to Fort Weyr, which she managed to do by following the age-old teenager tradition of hitching a ride on a wagon until she got there. It wasn't far. She fell back into the lower caverns acting as if she'd always been there, and then at fifteen put herself up as a candidate. That led to a visit with mindhealers, and while Iscah was cleared to Stand she saw them a few more times, and at the end of their sessions was gifted a firelizard egg which hatched into a bronze she named Hope.
She's been there ever since, for umpteen clutches: a feature in the candidate barracks, there every clutch, never stands at any other Weyr, never seems to leave, and never seems to Impress. Standing up for the young ones and helping the new ones settle in, without being overly friendly or even all that gentle about it. The terror and aftershocks of Nornth's first and only clutch don't seem to have phased her externally, though those who live with her would have noticed her struggling to sleep more in the weeks following.
But she hasn't gone anywhere. Fort Weyr, and maybe even its candidate barracks, are home.