KOWAL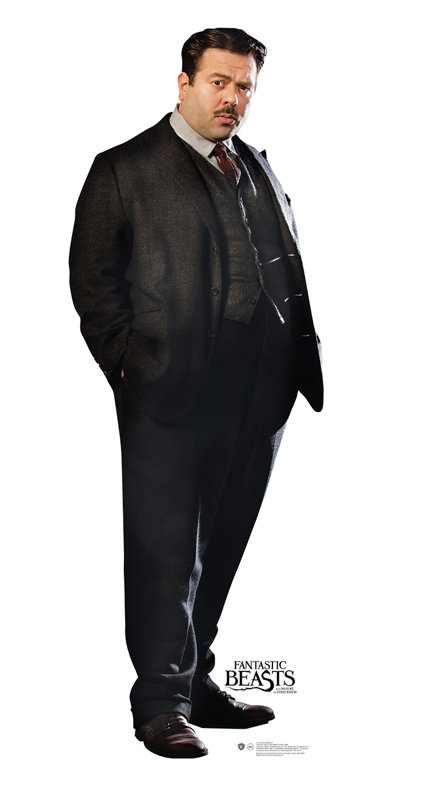 "I ain't got the brains to make this up!"
BASICS
RETIRE INFO:
Adopt
NAME:
Kowal
GENDER:
Male
PRONOUNS:
He/him/his
ORIENTATION:
Heterosexual
BIRTHDATE:
Early summer, 2735
AGE:
32 as of 2767
LOCATION:
Semaca Weyr
OCCUPATION:
Whitehandler, baker
WING:
Chopin
APPEARANCE
EYES:
Brown
HAIR:
Brown
HEIGHT AND BUILD:
6'1, heavyset
PLAY-BY:
Dan Fogler
FULL APPEARANCE:
Kowal is a teddy bear, large and squishy, with brown hair and eyes and a sweet face. He wears a mustache and is generally surprisingly dapper in his sense of style, favoring formal, somewhat old-fashioned clothes. He looks more like a baker than a wherhandler and while wherlinghood has left him stronger and faster than he looks, he remains fairly plump due to a fondness for sweets, particularly his own.
PERSONALITY
PERSONALITY:
Kowal tries but he's not a soldier or a hero. He's just a man who enjoys baking and ended up in the middle of things. He knows his limits and sometimes it's all he can do to sit back and shake his head and wonder again how on earth he ended up here. In most respects, he's an exceptionally average man, not particularly smart or talented or handsome or brave.
Being mostly mediocre keeps Kowal with his feet firmly on the ground. He's humble and willing to admit to his limitations and tries to be polite and helpful to everybody. He doesn't lose his temper often and adapts surprisingly well to unusual circumstances. He's not much of a dreamer though, except when it comes to baking. Most of his food is good, solid, hearty cothold stuff but every now and then, he'll whip up something almost fantastical. He's a good baker, but not in the ranks of the best of Pern. He enjoys his craft and is always happy when he can spend a day at it.
Kowal loves firmly and unreservedly though and is loyal to the core. He'll help his friends the best he can, even when he doesn't know what he's doing and isn't much use. He tries hard and doesn't give up and generally at least attempts to do the right thing. He has a decidedly good heart and adores his little wher. He is usually too afraid to ride zer very far, for all the veteran handlers insist it's fine. Ze is so small and he's so big...He doesn't want to hurt his little Kowalski!
Kowal quietly adores a blue wherling named Queenie. He doesn't think he's good enough for her and so would never tell her how he feels, but he's pretty sure she's the most magical woman on all of Pern and doesn't understand how the rest of the weyr doesn't see it.
HISTORY
FAMILY:
Mother and father, a few siblings, a baker grandmother he highly admired
SIGNIFICANT OTHER:
Desperately crushing on Queenie, ex-wife Mila
BIRTHPLACE:
A cothold beholden to Fort
HISTORY:
Kowal was born to a small cothold on the outer reaches of Fort hold's domain. His parents were farmers, he had a handful of siblings and he lived an utterly ordinary existence. His grandmother helped raise him while he and his siblings were small. She was a baker and taught Kowal much of what she knew. In time, he became a baker himself under her instruction.
When he was of an age to be married, he proposed to his neighbor's daughter, Mila. He thought he loved her- or at least, liked her very much. The marriage lasted a little over eight turns. He was never sure why she left him. He'd thought they were happy, with their peaceful, settled, normal life in their small hold. She'd mentioned wanting more from time to time but he'd always assumed she just meant kids or maybe a runner or something...not up and leaving their home entirely.
Kowal left soon after, because what else was he supposed to do? Their home held too many memories. He went to Fort hold, where he found work under another baker. When word came Semaca was opening its borders, he was one of the first to go. Because he needed a fresh start and they'd need to eat. Probably not a lot of bubbly pies on an empty continent.
He ended up attending the first wher clutch at the new weyr mostly by accident. He was just finishing up making dinner when the call went out. Semaca was still pretty empty those days and there weren't a lot of candidates to go around for what had turned out to be a sizable clutch by wher standards, so when he went to see the pretty babies, one of the wherhandlers waved him over and said he might as well get in there with the rest of them and give Desansk another option.
She didn't push him an egg. But a baby found him, a tiny chirping white who hatched before zer mother could chose zer handler and didn't speak even to tell Kowal zer name. They've been best friends ever since. Now they're graduated and supposed to be fighting spotties which Kowal is a bit worried about...but he probably should have considered that before he said yes.