ARIEL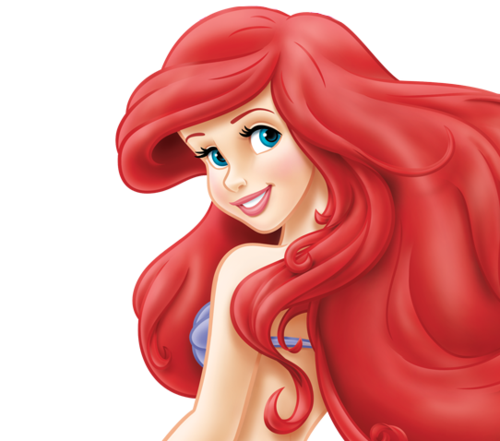 "Wish I could be part of your world."
TW: Abuse, eye and facial injuries

BASICS
RETIRE INFO:
Adopt
NAME:
Ariel
GENDER:
Female
PRONOUNS:
She/her/hers
ORIENTATION:
Pansexual
BIRTHDATE:
Late Summer 2748
AGE:
19 as of Fall 2767
LOCATION:
Semaca Weyr
OCCUPATION:
Out of commission dragonrider, Teenage runaway
WING:
Chopin
APPEARANCE
EYES:
Blue
HAIR:
Red
HEIGHT AND BUILD:
5'6, slender and willowy
PLAY-BY:
Ariel (The Little Mermaid)
FULL APPEARANCE:
Ariel used to be beautiful, with delicate features and eyes the pure, innocent blue of the summer sky. That was before. Now her face is covered in scars and those eyes are glass, the originals ravaged beyond salvation by a garnet's fury. She still walks with willowy grace, but only when Kshatriyath is there to guide her. Otherwise, she mostly just sways, lost in a world of too many sounds.
Ariel's clothing has always been eccentric. She has trouble keeping up with modern fashions and often wears dresses made of salvaged sailcloth or burlap or other materials best confined to oblivion. Her jewelry is pieced together of found spoons and thimbles and other shiny things that caught her eye. When Ariel was beautiful, it was charming and endearing. Now...most people just find it a bit strange. But that's not going to make her change. Ariel didn't come out into this world just to give up the first time she faced a little hardship.
Ariel's voice has a bit of rasp in it after her attack, but is still quite lovely. She's an extremely talented soprano and while she can no longer read music and her voice no longer works as well as it used to, she hasn't given up on learning to sing again.
PERSONALITY
PERSONALITY:
Ariel is...odd. Due to her isolated upbringing, she doesn't quite understand how things work and is prone to misusing common objects. She is fascinated by everything and everyone, finding not even the most mundane corner of the outside world boring. She hoards things, objects, facts, memories and is eager to share her eccentric little collections with anyone who will listen. Many of the facts she knows are, quite frankly, wrong and most of her treasures are commonplace, easily obtainable trinkets, but they make her happy.
Ariel is sweet and kind and trusting, with a longing for adventure. She's brave to the point of foolishness, thoroughly convinced that she'll always come out okay in the end. She can be highly gullible and tends to take self-proclaimed experts, however dubious, at their word. She doesn't have a ton of respect for rules and will break them without hesitation if she thinks she's in the right. She can, in all honesty, be a bit of a handful. Ariel is also quite the romantic. She falls in love fast, easily and often and continues to dream that someday she'll find a romance that will last. There's not much she wouldn't do or risk to earn the affection of her current crush and she is highly prone to day-dreaming. She also has trouble planning for the long-term. The here and now seems so promising and interesting and exciting thoughts of the future are pushed off again and again until the consequences are inescapable. She doesn't talk much about her past, as she wants a chance to become an entirely different person in this new world.
The attack Ariel suffered on the sands has changed her less than many would expect. She frequently forgets to account for her new limitations now that her wounds have mostly healed and has fully forgiven Rozeth, T'ik and Quatre and would have forgiven Exiath too had the other green lived. She knew these things sometimes happened when she signed up for candidacy and it's nobody's fault she drew a bad hand. She may have lost her eyes, but she gained a dragon and an exciting new home, which is a trade she'd take any day. She does miss being able to see her collections through her own eyes, however, and relies on Kshatriyath's one remaining eye a great deal. She's shirked a lot of the exercises that would have helped her gain greater independence and is more or less 100% reliant on her lifemate.
HISTORY
FAMILY:
Father: Triton, self-proclaimed lord of the seas
Mother: Athena, Deceased
Six older sisters
SIGNIFICANT OTHER:
N/A
BIRTHPLACE:
An Istan ship called "The Seagull"
HISTORY:
Triton was once one of Ista's most trusted captains, who fought in the Interval Wars besides his wife and crew, protecting the Istan shoreline and smuggling in supplies from the mainland. He had seven daughters, born during the war one and all, and was cheerful and brave and devoted. Until his wife was killed, in a battle against Benden raiders. After losing her, he grew increasingly withdrawn and paranoid. When the war ended, he resigned his commission, took his girls and what other kin he could round up and set up a family cothold in the most remote and isolated archipelago he had stumbled across in his turns of voyaging.
No one came or went from the cothold, with the exception of a single ship run by Triton's trusted brother who brought their tithes to Ista and traded for the rest of the supplies they needed. Life was rugged in Triton's hold. Crafters were few and while they did not want for food, their clothes were roughly assembled from native shells and grasses and they ate off of plates of wood.
Ariel, the youngest of Triton's daughters, had no memories of life before. She sometimes saw the ships of outsiders in the distance, but was forbidden from speaking to them. She spent her days asea on a little raft, fishing and exploring, and her nights singing with her sisters for their father's pleasure. She collected little trinkets from the outside world that washed ashore on their beaches or that she found on the seafloor while swimming beneath the waves, sharing these collections with no one, as contact with people from outside their hold was strictly forbidden. The family had left behind mainlanders' politics and wars when they came to their islands and had no wish to remind the rest of the world they existed.
When the Pass came, Ariel saw outsiders up close for the first time. They were dragonriders, mounted on creatures of fire and sky, and she was fascinated. She added small pieces of firestone and bits of leather fallen from their riding straps to her collections. Triton didn't like having these riders so close and he gave each of his daughters an egg from his queen firelizard to Impress. Ariel's hatched a strange little red thing she named Sebastian, even though her older sister Pearl insisted it was a boy's name. Triton's queen ordered Sebastian to watch Ariel, keep her safe and not let her wander too far from the shore. Ariel, unaware of the hold her father's queen had on Sebastian, showed her new firelizard her treasures. The queen found out and Triton, over Ariel's protests, dumped turns of carefully gathered treasures into the sea.
Ariel left that the very next day. By the time Sebastian found her again, Ariel had found the shoreline. She sailed along it for days, coming ashore only to refill her canteen with water and to wait out the occasional threadfall in the shelter of a cave. And then a storm hit. Ariel had seen it coming and waited it out on shore, but as she watched the waves whip themselves into a frenzy, she caught sight of another boat, heard somebody screaming. Without a second thought, Ariel dove into the water. Always a strong swimmer, she managed to drag the stranger to shore, although she herself nearly drowned in the process and the stranger's little dinghy was completely destroyed.
When the stranger awoke, Ariel learned his name was Eric and her little red was properly called a garnet and wasn't so very strange after all. Apparently they'd existed for several turns now and no longer drew too many stares on the mainland. Eric had been taken a pleasure sail when the storm had hit and had thought he would die. He became quickly besotted with the lovely Ariel, with her strange clothes and stranger ways, and convinced her to return to his hold with him.
Eric's parents were less pleased to meet Ariel. He was the heir to a small but prosperous hold and already betrothed to a woman of the Blood, whose parents' hold was an important ally. When Eric insisted he loved Ariel and was going to marry her as soon as they both came of age, his parents arranged for her to be discreetly taken away one night, by a rider cousin who remained loyal to the family.
The rider took her to Fort Weyr, informing her she had no way of returning to Eric, not even knowing how to find his hold on her own. If she did not wish to be homeless (and he promised her she didn't), she would go along with what he said. Since Eric's parents were kind, merciful people, they had not left her desolate. Eric's cousin would claim to have Searched her and she would become a candidate of Fort Weyr. Remembering how splendid the dragonriders had looked as they flew against the menacing thread, Ariel agreed, although she believed that Eric would come find her as soon as he learned of her fate.
He never did. So instead Ariel became a candidate. She'd been lucky enough to arrive with eggs already hardening on the sands. Perhaps she should have known it would end poorly. It wasn't as if there weren't warnings. The way some of the eggs flinched from her or lashed out with a vicious hostility that felt almost personal was warning. As was little green Douzeth, who avoided her on Hatching Day, giving her a single glance that made it clear she thought Ariel was a monster. And the third and final warning- it took Ariel's eyes and ruined her face, her last sight in this world being a purple garnet bent on violence.
The garnet's rider, T'ik, saved her life, forcing their dragon off. And then, before the healers had even reached Ariel, another dragon hatched. A green, who called herself Kshatriyath and swore vengeance for what had been done to her rider. Ariel managed to hold her back, to get them to the healers, and it seemed everything might be okay. There was more screaming and chaos the newly blind Ariel couldn't quite follow...but it didn't involve them this time.
Until it did. Yet another green decided to make Kshatriyath and Ariel her target yet again. Kshatriyath met her bravely, holding her off until Quatre, Exiath's rider, saved them yet again. Kshatriyath lost an eye and ended up with her wingsail torn. The healers stitched it as best they could but could not say if Kshatriyath would ever fly.
The violence at the hatching hadn't passed unnoticed. All the trailblazers were poisoned shortly after their hatching. Only Kshatriyath was untouched, her and Ariel still being in the infirmary recovering from their wounds. By the time they were finally released to rejoin the other weyrlings, they were hopelessly behind. Ariel didn't care. She had a dragon, a partner, and all the rest...well, they'd figure it out.