T'rin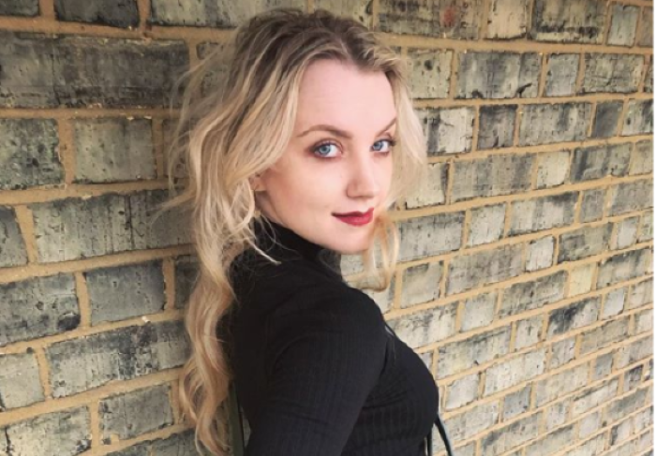 "There's nothing wrong with being invisible."
BASICS
RETIRE INFO:
Adopt
NAME:
T'rin, born Terina
GENDER:
Female
PRONOUNS:
She/her/hers
ORIENTATION:
That would require talking. And flirting. So she'd just as soon not, if it's all the same to you
BIRTHDATE:
Late spring, 2748
AGE:
22 as of Spring, 2770
LOCATION:
Fort Weyr
OCCUPATION:
Wingrider
WING:
Eclipse Wing
APPEARANCE
EYES:
Blue
HAIR:
White-blonde
HEIGHT AND BUILD:
5'2, slender but with a new underlayer of muscle from dragonriding
PLAY-BY:
Evanna Lynch
FULL APPEARANCE:
T'rin has grown into a striking young lady, with lapine-soft white blonde hair worn down to the middle of her back, light blue eyes and pale, smooth skin now that the acne that plagued her early teenage turns has cleared. The pudge she had as a child has disappeared, under the strains of a dragon rider's schedule. And there is no one less comfortable with the changes to T'rin than T'rin herself. She avoids meeting people's eyes. She fidgets. She wears the plainest, ugliest, most ill-fitting clothes she can find...which just makes people stare more. She dresses well only when Celeth insists on choosing her clothes for her...And anything the brown chooses is likely to find its way into one of the weyr's hidden alcoves. T'rin didn't spend most of her life as a drudge without learning how to find a Lower Caverns' hidden places.
PERSONALITY
PERSONALITY:
Shy, almost painfully so, is the best way to describe T'rin. She stutters. She blushes. She apologizes. And mostly tries to avoid drawing attention as much as she possibly can. Strangers make her nervous. As does anyone with authority. And confident people. And troublemakers. And...everyone really, with the exception of friends, family and Celeth. She's not the most self-confident of women, fretting and worrying and feeling everything she says and does is wrong somehow...
It takes T'rin a long time to warm up to people, but once she does, she's a loyal friend, willing to go above and beyond for the ones she loves. When not around strangers, she opens up as a warm, caring and surprisingly cheerful young woman, with a sunny outlook on life and people. T'rin is very fond of young children and animals, largely because they can't talk back.
T'rin's relationship with Celeth is...complicated. She loves her dragon, she really does, but she also wishes the brown was a touch less overbearing. Her life was just fine before and she doesn't need someone to manage it. She absolutely hates it when he makes her apologize for him, even if she is better at it. T'rin does at times let Celeth walk all over her, cleaning up after the brown and fixing most of his messes without complaint. But he's also the one who pushes her outside of her comfort zone, encourages her to dream bigger and promises to give her the world.
T'rin enjoys reading but is not particularly good at it. She only started learning how relatively recently and words are still a major challenge for her. But she tries. And hates it when people try to help her like she's stupid. Even if she's not quite brave enough to say anything...
HISTORY
FAMILY:
Father: Terin, drudge, Fort Hold
Mother: Kalena, drudge, Fort Hold
4th of 6 siblings
SIGNIFICANT OTHER:
Nope, nope and nope again
BIRTHPLACE:
Fort Hold
HISTORY:
Terina was born to a pair of drudges at Fort Hold. She wasn't a particularly pretty child, always a bit awkward and pudgy looking, and had no particular talents. So she grew up fully expecting to join her parents, with no ambitions for anything more. She was always a bit shy and preferred working in the background to being in the spotlight. And it wasn't so bad, cleaning and cooking and keeping the Hold running. Why would she ever want to leave?
She was put to work early, receiving only the rudimentary education she was expected to need. In the Lower Caverns, she was known as quiet and awkward and not much of conversationalist, but not a troublemaker either. She did her work and kept her head down and fully expected everything to be just fine.
Puberty was not kind to Terina. Her figure didn't slim down, due to a pronounced fondness for bubbly pies, and she developed a tendency towards acne. But that was alright. It made people even less likely to look at her, which was good. Staring made her uncomfortable.
When Evander took over, she didn't care overly much. It didn't matter who was in charge. They all paid her and fed her just the same. But her parents were uneasy with the changes he was making. They didn't like or trust the new people he was putting in charge and his odd obsession with whers worried them. To Terina's surprise and discomfort, her formerly not-particularly-meddlesome parents forced her out in front of a Searchdragon the day she turned 15, wanting their children well away from the coming trouble. To her greater surprise, the dragon and rider agreed to take her.
Terina wanted to refuse. The weyr was strange and scary and different and full of strangers. But the rider was so tall and intimidating, she could barely manage a coherent sentence. So her parents accepted for her, plopped her on a dragon's back and sent her away from her home. Forever.
Terina didn't thrive in the weyr. She mostly retreated to her barrack, refusing to step outside her room except for chores and lessons. She hated every moment of it and wanted nothing more than to go home. And when the hatchings came? She didn't touch the eggs and stood in the very back, as far away from the dragons and their teeth and claws as she could get. It worked. Very, very well.
Until it didn't. It was Serapheth's maiden clutch, the one Terina least wanted to stand for. The gold was vicious and cruel and surely her hatchlings would be just as bad. She very much wanted to skip it...but that would mean offending Tuckal and Serapheth. Which would be worse. So she went, very, very unhappily. She considered escaping to the Stands when she thought no one was looking...
But someone was. Just as she was about to climb to freedom, a voice ordered her to stop...A voice, and a pair of very determined teeth on the back of her candidate's robe. Brown Celeth had decided this Terina needed him, so she was going to become his rider and like it. He even made her change her perfectly good name. Because she needed to think of herself as a rider now, if they were ever going to get anywhere.
Celeth terrified T'rin at first. He was so confident and big and a dragon...and she was just Terina, a drudge who didn't belong there. But he kept following her and encouraging her and helping her whether she wanted it or not until she'd come to rely on him so slowly and deeply she hadn't even noticed it. And some of her classmates weren't too bad...It was almost like having a proper home and a family again. She could do this.
And then they graduated. And what security T'rin had gained was ripped away. She retreated to her new weyr, which was more than enough space for her to live perfectly happily for the rest of her life. She'd go to practices and drills to not get in trouble but not even Celeth could force her to be friendly to forsking dragon riders.