KANON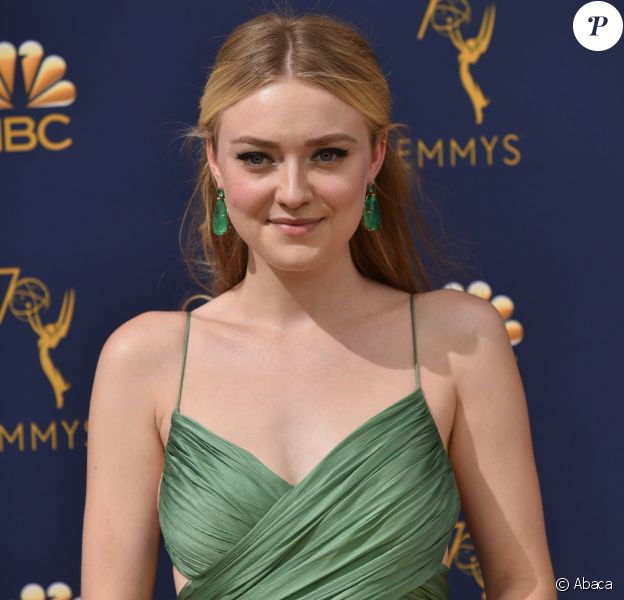 "What's in it for me?"
BASICS
RETIRE INFO:
Adopt
NAME:
Kanon
GENDER:
Female
PRONOUNS:
She/her/hers
ORIENTATION:
No one is or ever will be worthy.
BIRTHDATE:
Late Spring, 2751
AGE:
19 as of Spring, 2770
LOCATION:
High Reaches Weyr, for now
OCCUPATION:
Rider, she guesses, although now that Kibeth's grounded she doesn't see why she has to work at all. They're wounded veterans!
WING:
Windsong unfortunately. Why can't she be in the easy one where they just eat cake all day?
APPEARANCE
EYES:
Blue
HAIR:
Blonde and baby soft
HEIGHT AND BUILD:
5'3, slender and pixie-like
PLAY-BY:
Dakota Fanning
FULL APPEARANCE:
Aw, who's this little darling? Kanon is, in a word, adorable. And she knows it. She'll smile sweetly and skip prettily and dress in ruffly dresses that befit the paragon of innocence. When she wants something. When she doesn't well...she scowls, she pouts, she glares, she stomps. And she'll wear her dirty clothes as many times as she wants to. You're not in charge of her! She is, whoever she's pretending to be, very fond indeed of the color red and will wear it often. Loud, bright red, as if she's just daring you to look too long.
Kanon is missing her left ear. She does her best, with more or less success, to cover the defect with her hair.
PERSONALITY
PERSONALITY:
Kanon doesn't give a forsk about you. Or Pern. Or the weyr. Or her family. Or...anything really, except Kanon. She's self-centered to the core. And feels zero guilt about said fact. So far as she's seen, no one really DESERVES for her to give a forsk. People are boring. And dumb. And she really doesn't get this "human potential" thing everyone keeps go on and on about. As far as Kanon is concerned, the world is her playground. And if a few little things get broken along the way? Too forsking bad.
Unfortunately for just about everybody, Kanon is also too smart for her own good. She gets people. And knows how to play to a crowd. Yes, she's a selfish, lazy bitch, but she also likes having things. And the easiest way to get things is to convince people to like her. She's a bit too lazy to have ever fully figured out the nuances, but she knows enough to get the better of the gullible. She screws with people to get out of work, to get her way and sometimes just because she's bored and it's funny.
HISTORY
FAMILY:
Mother: Lexien, if you must know. But given the woman just popped her out and dumped her, she doesn't see why she or anyone else should really care
Father: Don't know, don't care
Half-brother: Maze, talked to him once, was unimpressed. Not going to try it again.
Half-sister: Lucky. She's a baby. Not really much else worth noting there.
SIGNIFICANT OTHER:
Not on your life.
BIRTHPLACE:
Fort Weyr, unfortunately
HISTORY:
Kanon was born in Fort Weyr, after the war and everything else interesting was pretty much done. From her earliest memories, the place was...well, boring. It might have been the place of Harper songs and holder dreams, but to Kanon, it was just where she lived with a bunch of other weyrbrats with equally absent parents and equally boring lives. She knew she had a mom, greenrider Lex, and a brother, Maze, but never took any more interest in them then she did anyone else.
Kanon never made friends and never really wanted them. Life was easier when you owed nothing to anyone. Other kids, her teachers, her long string of exasperated foster parents...they counted only as much as they were in her way. And when they were, she moved them. Or tried to. She learned pretty quickly that sometimes the easiest way of winning was to feign tears and managed to fool far more harpers than she had any right to into believing her the perfect angel.
As Kanon grew, she was encouraged to take up an apprenticeship. It would give her purpose and direction and maybe stop her from being such a little hellion. She didn't see the point. They were all stupid. And boring. She was going to be a candidate anyway, so what was the point of pretending? Not that she particularly wanted to be a candidate...but it seemed like more fun than everything else. And, if she Impressed, she'd have a dragon or wher she could make do everything for her! Perfect.
When she aged in, her latest foster parents breathed a sigh of relief. As there was already a clutch at Semaca, they packed her off and sent her away. No one was really too sorry to see her go. And more adults than cared to admit it hoped she Impressed just so they would never have to see her again.
UPDATES
Late Spring 2766- Kanon does not Impress and is mauled by garnet Ambraliath for trying to touch her wing (Because red and pretty!). She gets a few nasty-looking scars on her arm, but doesn't take any other long term damage.
Early Summer 2766- Kanon goes to High Reaches to stand for a garnet clutch. She is unimpressed by the weyr and her new dragon. Life continues to be wildly unfair.
Early Fall, 2768- Kibeth slightly strains a muscle in her right wing, but Kanon pushes her to keep flying to prove that they're better than everyone else that hasn't completed the Fall. This proves to be a mistake: with the injury, the green isn't quick enough to avoid a clump of Thread that's blown off course by a gust of wind. Kibeth is scored across much of the front half of her body and her right wing; the damage is deep enough to harm her chest flight muscles, and she'll be unable to do more than glide even after she recovers (Permanent). Kanon's lower legs are scored, but the rest of her is shielded by her dragon's neck (Major).
Late Spring, 2770- Kanon and Kibeth are in the path of the rockslide when they notice it. They manage to get out of the worst of it, but they're still caught by unstable ground. Kanon falls, hitting the left side of her head hard on sharp, moving rocks; she ends up losing the ear on that side (Permanent). Kibeth makes several comments about how she doesn't listen anyway so it hardly makes a difference.